Sign Up to Get the Latest Soccer Drills & Tips Absolutely FREE!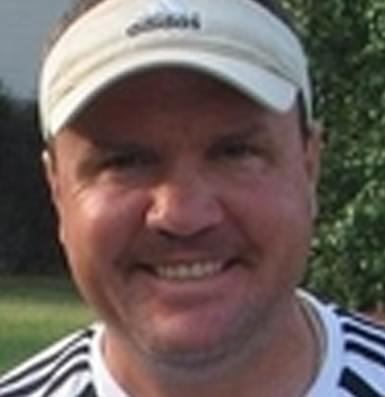 STEPHEN HAUTER
STEPHEN HAUTER is married to his wife, Laura, and has three children: Trevor, Taylor and Cooper. Stephen has enjoyed playing soccer as a boy and into college. After college, he opened a soccer store with his family. After the store, Stephen focused solely on coaching soccer, increasing his own expertise and teaching coaching education courses. Stephen is currently the Head Ohio South Olympic Development Program (ODP) Coach for District 1 and has been a Region II staff coach. He has over 34 years of playing, coaching, and training soccer, including playing professionally with the Chicago Power. He has helped develop a number of notable professional players such as Michael Bradley, Mike Magee, Brad Guzan and Jonathan Spector. Stephen holds a USSF "A" and National Youth License, NSCAA / United Soccer Coaches Diploma, Advanced National Diploma, and Premier Diploma. The goal of all players is to sign a pro contract when they are a youth. Stephen is able to position the players to be accepted in this program. So far, he's sent 100% of those interested. Stephen is committed to developing the player on and off the field to succeed in LIFE and there is no better way to do that than soccer.
READ WHAT OTHERS ARE SAYING ABOUT COACH STEPHEN HAUTER'S COACHING ABILITIES...
"As a professional soccer coach, I am always searching for quality resources that I can useto develop players, my teams, and expand my knowledge of the game. I especially look forward to receiving Coach Hauter's emails when they include a drill from the National team or a possession/attacking drill from one of my favorite clubs in the Premiership and Budesliga. This resource gives me the opportunity to promote some of these quality training sessions to my youth teams with measurable results."
"I attended an E-License Training Course given by Coach Hauter and found him to be a wealth of soccer knowledge. Going into the course, I was uncertain that this would be of any benefit, as I've played at the collegiate level and have been coaching for many years. I was extremely humbled by how much I benefited from the knowledge and love for the game that he brought to this course. His coaching technique and style are something that I will be striving for from now on out. I am so appreciative of his willingness to continue sharing his time, talent, tips and resources through correspondence. He has made me a better coach, and I will always be grateful for that!"
"Clever, creative, but simple. Coach, Stephen Hauter develops athletes from the inside out, honing in on foundational skills which keeps players focused on: goal setting, skill building, fitness, and positive training methods. The depth of his lessons reaches players where they are at the stage in development of the game, creates positive player and coach preparedness, and gears the mindset to welcome education to heighten soccer IQ's. The lessons transfer well into diverse ages and stages of play, and personally have spurred me on to positive coaching experiences."
"I met Stephen Hauter about 4 years ago during a coaching education course, while working towards my USSF E certificate. A few weeks after the course, we met for lunch and began talking about my coaching goals, where we shared similar philosophies on age appropriate player development, soccer tactics and strategies. I quickly brought Stephen in to train my U12 boys team at Warren County Soccer Club. As we began coaching together, he inspired me to go on for my USSF National D and to get involved as a coach in Ohio South's District 1 ODP program. Stephen and I soon became friends, and he has been a tremendous mentor developing me as a coach, as well as providing me ideas to move my soccer ministry in Guatemala forward. Additionally, Stephen and I began sharing our soccer networks, where I got him involved in some preliminary coaching education development for a soccer academy in Florence Italy. Since then, I've been successful in connecting Stephen to soccer people throughout the U.S., Guatemala, Italy and Ghana. I've introduced at least fifty people to Stephen's weekly soccer tips and lessons. These tools are a tremendous resource and have helped me build a library of more than 1,000 lessons across the technical and tactical aspects of the game. Additionally, I've found that if my team was struggling with a specific issue (e.g. speed of thought, transition to attack, etc.), I could contact Stephen and he would have several appropriate lessons to build this skill for my players. Stephen has a passion for developing players and it shows. Everybody knows when Stephen is on the pitch. His sessions are fun, though tough, and the players learn a lot."
"I played D1 soccer and know the game well. I've been coaching youth soccer for many years, yet found it difficult to prepare a practice session that wasn't too drill oriented. Stephen's training materials not only helped me with my overall approach to setting up a practice, but helped me implement small-sided games that focus on a particular skill the kids needed to work on. Not only have the kids shown quicker improvement this spring vs. last fall, but they are having more fun doing it. Three cheers for Stephen!"